The City is the main setting of the show. It is never referred to by name either on screen or in the script.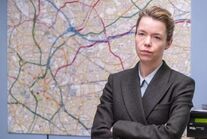 The city is located somewhere in the West Midlands region of the United Kingdom. In Series 4 it is stated to be within close proximity to the M6 motorway, and that both the A38 and A51 pass through it. It is also said to be around an hours drive from Northampton.
The city is run and managed by an elected Mayor and City Council, who operate out of City Hall. Other elected officials include the Police and Crime Commissioner.
Law enforcement duties are carried out by Central Police, whose headquarters are at Pelbury House in the Kingsgate area of the city. Emergency medical transportation and care is provided by both the Central Ambulance Service and the Meridian Ambulance Service.
The UK Prison Service operates two prisons in the city; HMP Brentiss and HMP Blackthorn.
There are three HCT England & Wales hospitals operating in the city; South Central Hospital, City General Hospital and St. Anthonys Hospital.
Although the city itself is never named, various areas and neighbourhoods within it are named and referred to on screen. These include: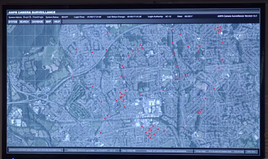 The vast majority of the city is built up and urban, especially the city centre area of Kingsgate. Large buildings, industrial estates and residential areas cover many square miles.
In Series 1 it is shown that there is at least one canal in the city (where the Kingsgate Canalside apartments are located), and Series 3 shows a large river with multiple bridges going through the city at Riverside.
There are some less built up suburban areas, such as areas of Moss Heath, Edge Park, Chisendale and Eastfield. In Series 4 it is shown the outskirts of the city are considerably more rural, comprising mainly of fields and woodland. This includes the Queens Chase Woodland.
In Series 2, it is shown that train services operate out of the city, with one train station being located in Edge Park. In Series 4 a public bus service, CityExpress, is shown to operate in the city centre.
Two television stations are shown to have coverage in the city. Neither are named or given any distinguishing features, but resemble the graphics packages used by the BBC and ITV respectively.
Local newspapers include The Herald and the Evening Post. National newspapers are also circulated in the area, such as the National Chronicle and The Reporter.
Community content is available under
CC-BY-SA
unless otherwise noted.